This is the core practice of the firm. The firm gives specialist advise in real estate and is known for its pragmatic and innovative solutions to complex challenges in real estate transactions.
The seamless integration of many decades of expertise and of the firm's   team  of lawyers and senior tax professional coupled with their  in-depth knowledge of  the real estate industry  ensures a holistic assessment of  the legal, tax and regulatory aspects of every transaction and this facilitates   clients to achieve their objectives successfully and  effectively in a cost efficient manner.
The firm provides tailored solutions based on the team's astute understanding of business and commercial aspects of transaction.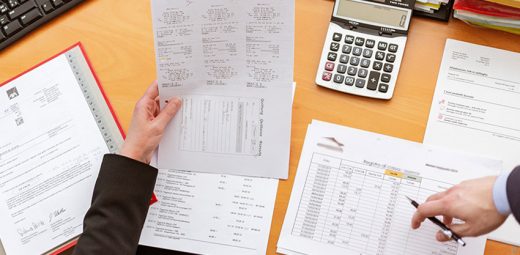 Redevelopment  of co-operative societies  by builders
Self-Redevelopment   by co-operative housing societies
Redevelopment of cess and non-cess properties   under policies of various town planning authorities like MMRDA, MHADA, MCGM, MIDC, CIDCO, etc.
Redevelopment of slum properties   under the Slum Rehabilitation Scheme
Redevelopment with built-up public parking, global FSI, Additional FSI under MHADA, Transfer of FSI of PTC tenements, Additional FSI in CRZ Area, TDR in Mumbai city and suburbs
Redevelopment for service apartments, retail malls, service office facilities
Advising Real Estate Developers, Land Owners, Co-operative Societies and Condominiums, Tenants and Society Members in all aspects of redevelopment including Development Control Regulations, CRZ policy, MMRDA global FSI, fungible FSI, etc.
Legal, Financial, Secretarial, Regulatory due diligence and  title investigation
 Issuance of Due Diligence Reports, Title Reports, Title Certificate
Advise on capital gain tax and related investment under applicable laws
Advise on Goods and Service Tax
Acquisition of freehold, leasehold, industrial, commercial and residential lands
Acquisition of residential, commercial, industrial premises
Conveyance to Co-operative Societies
Formation of Condominium
Commercial Lease and Licenses
Legal, Financial, Secretar
Assessing  commercial and tax viability under  all aspects of law and taxation including  valuation,  stamp duty, capital gains tax and GST implications
Investment  Structuring
Debt structuring for real estate venture capital funds  
ial, Regulatory due diligence and  title investigation
 Issuance of Due Diligence Reports, Title Reports, Title Certificate
Valuation of property and computation of stamp duty
Valuation under Section 50C of the Income-tax Act, 1961
Assisting in payment of stamp duty and registration procedures
Acquisition of Agricultural Lands for Integrated Special Townships, Industrial Parks, Information Technology Parks, Special Economic Zones 
Advisory services of land use and zoning regulations